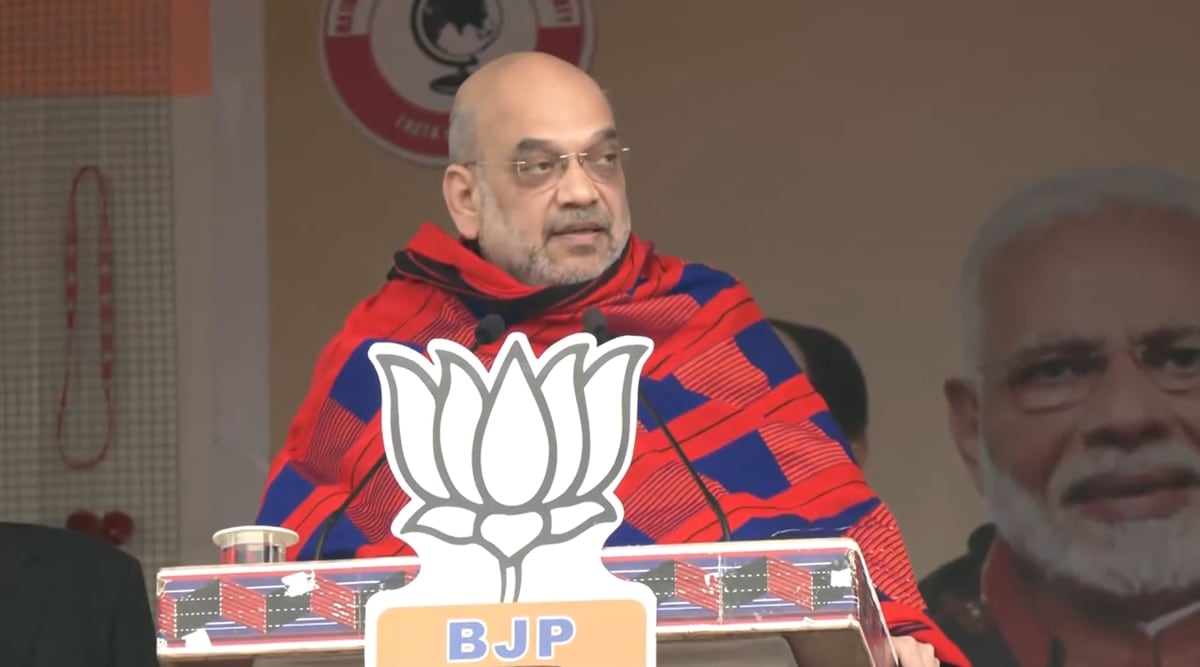 Union Home Minister Amit Shah Tuesday said that he is hopeful that the controversial Armed Forces (Special Powers) Act (AFSPA) will be removed across Nagaland in the next three-four years.
Shah was speaking at an election rally in Tuensang, a town in the northeastern part of Nagaland.
He said that there are some issues related to the development and rights of eastern Nagaland and they will be addressed after the polls. Shah added that Naga peace talks are underway, adding that he hoped that the initiative taken by Prime Minister Narendra Modi to bring lasting peace to the northeastern state will bear fruit.
The Home Minister also claimed that there has been a 70 per cent dip in violent incidents, a 60 per cent reduction in deaths of security forces, and an 83 per cent dip in civilian deaths in the northeast region under the BJP rule.
In April 2022, Shah announced the withdrawal of AFSPA from several districts across Assam, Nagaland and Manipur. He said the move is the "result of the improved security situation and fast-tracked development due to the consistent efforts and several agreements to end insurgency and bring lasting peace in Northeast" by the Government.
The state is set to go to polls on February 27. Counting of votes will be held on March 2.
Source: Indian Express