Check out India's most visited monuments this festive season
Do you love visiting monuments? If you have big travel plans this festive season, do include some of India's best monuments in your itinerary. India has several of these monuments that are a perfect blend of rich history, intricate architectural design, and cultural significance.

These structures don't just look grand, they also have a lot of stories to tell. They are also some of the most visited places in India.

Tourists from all over the world, whenever they visit India, make sure they stop by several of these monuments. Let's check out why.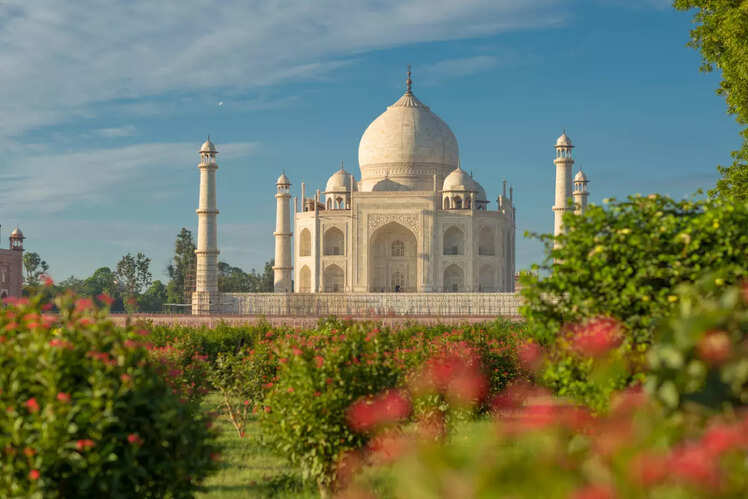 Credit: iStock
Taj Mahal, Agra, Uttar Pradesh
Who doesn't know about this stunning monument? The symmetry, intricate carvings, and the stunning glow under the moonlight make Taj Mahal one of the most iconic symbols of love. It is a UNESCO World Heritage Site and also one of the most photographed monuments in India.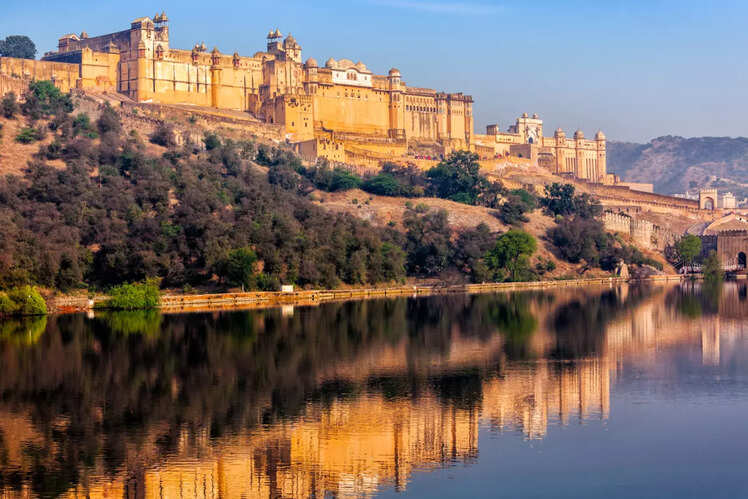 Credit: iStock
Amer Fort, Jaipur, Rajasthan
Your Rajasthan visit is incomplete without a visit to this majestic fort on a hill. Amer Fort, also known as Amber Fort, is a stunning testament to Rajput grandeur. Visit the fort to see traditional Rajasthani architecture blended beautifully with the Mughal architecture.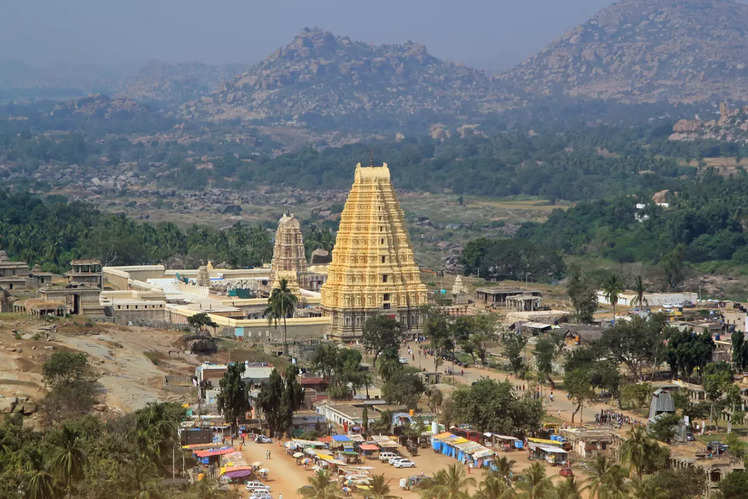 Credit: iStock
Virupaksha Temple, Hampi, Karnatak
The captivating ruins of Hampi is a UNESCO World Heritage Site, and standing right in the centre of it is the Virupaksha Temple. This ancient temple is dedicated to Shiva, and features intricate carvings and towering gopurams. You don't need to be a pilgrim to enjoy this architectural masterpiece.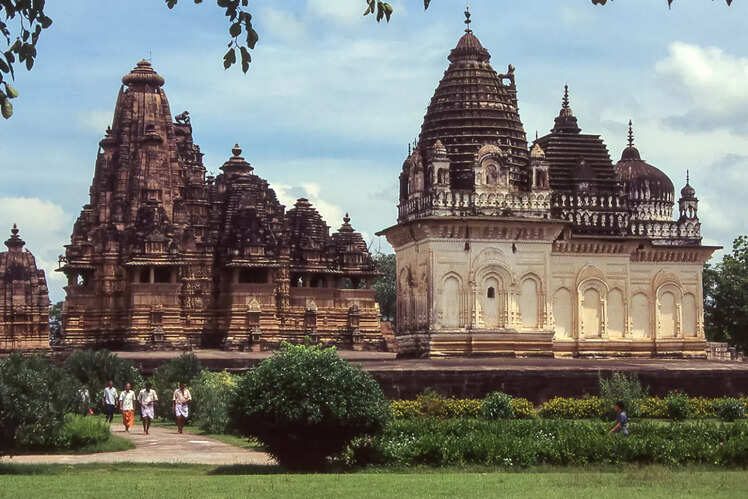 Credit: iStock
Khajuraho Group of Monuments, Madhya Pradesh
Khajuraho Group of Monuments is most famous for its stunning temple complex adorned with intricate erotic sculptures. It was constructed during the Chandela dynasty. The temples showcase exceptional craftsmanship. This is also a UNESCO World Heritage Site.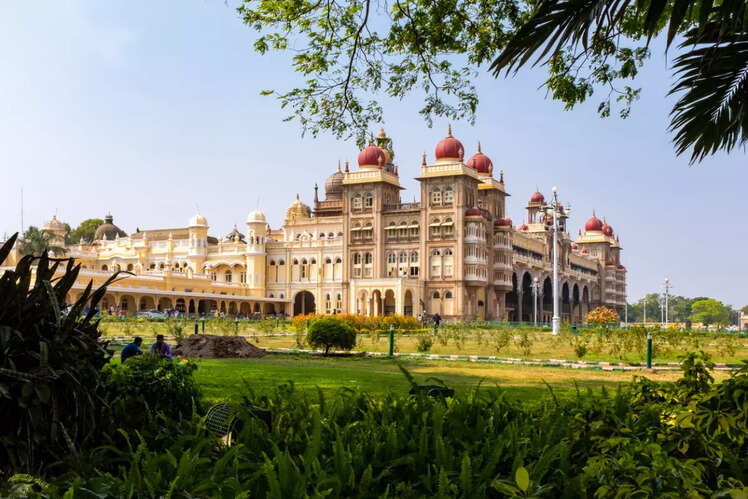 Credit: iStock
Mysore Palace, Mysore, Karnataka
The Mysore Palace, also known as the Amba Vilas Palace, is a striking blend of Indo-Saracenic and Dravidian architectural styles. It was once the royal residence of the Woodiyar dynasty. Check out the stunning grand halls and ornate interiors.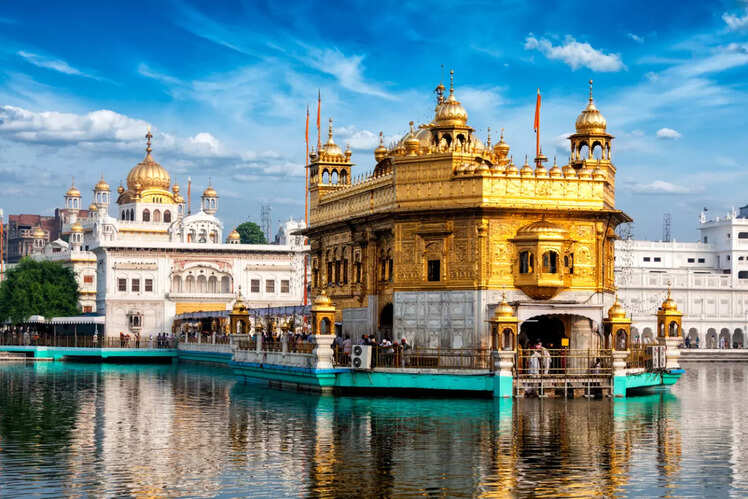 Credit: iStock
Golden Temple, Amritsar, Punjab
The Golden Temple, or Shri Harmandir Sahib, is one of the holiest shrines for Sikhs not only in India but all over the world. The temple's striking gold-plated exterior (hence the name), spiritual significance, and the langar attracts thousands daily.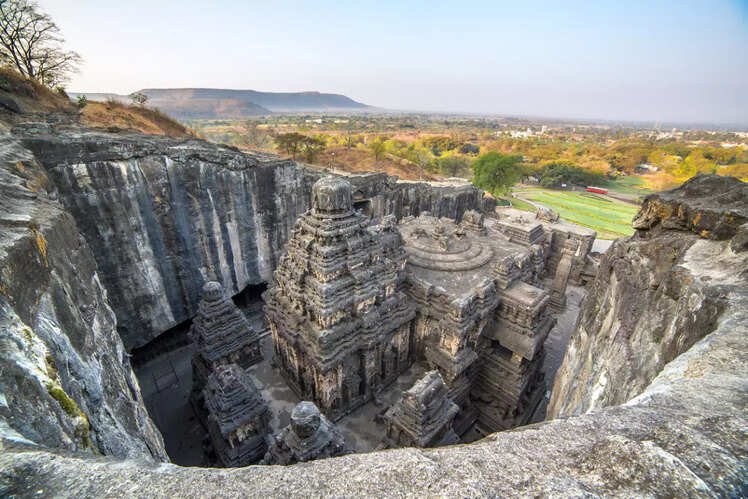 Credit: iStock
Ajanta and Ellora Caves, Aurangabad, Maharashtra
These extraordinary collection of rock-cut caves that features ancient Buddhist, Hindu, and Jain architecture, are must-see attractions. These two cave complexes are located around 100 km away from each other. The grand Kailasa Temple at Ellora is a jaw-dropping beauty.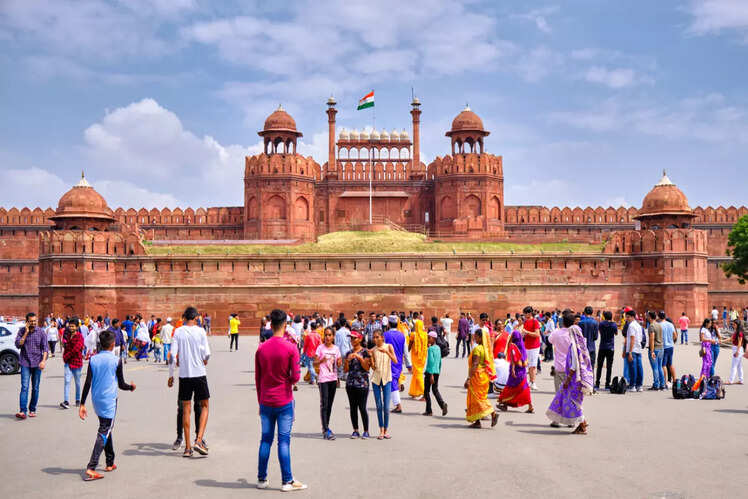 Credit: iStock
Red Fort, Delhi
The Red Fort, though a part of the old city of Shahjahanabad and built by Emperor Shah Jahan, has become a symbol of India's struggle for independence. The Red Fort gets its name from the red sandstone walls. This UNESCO World Heritage Site is one of the iconic symbols of Delhi.
Source : Times of India