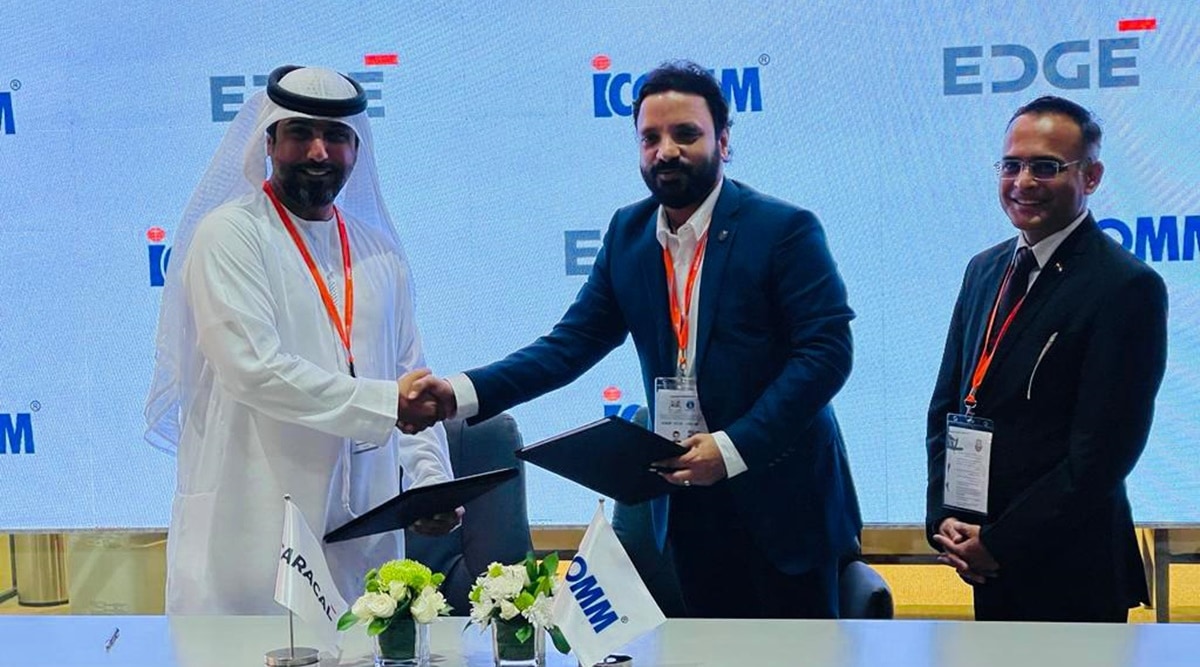 In its first-ever Transfer of Technology (ToT) in defence articles, Indian firm ICOMM, a group company of Megha Engineering & Infrastructures Ltd (MEIL), Tuesday signed an agreement with UAE-based small arms company CARACAL.
As per the agreement, ICOMM will locally manufacture the Abu Dhabi-headquartered CARACAL's complete line of small arms for the Indian market under the 'Make in India' and 'Atma Nirbhar Bharat' initiatives.
The pact was inked at the ongoing IDEX 2023 in Abu Dhabi, UAE, one of the largest tri-service defence exhibitions in the world.
ICOMM will manufacture the full range of CARACAL small arms, including the versatile CARACAL EF pistol, modern CMP 9 submachine gun, CAR 814, CAR 816 and CAR 817 tactical rifles, CAR 817 DMR tactical sniper rifle, CSR 50 anti-material sniper rifle, CSR 338 and CSR 308 bolt action sniper rifles and the CSA 338 semi-automatic sniper rifle, said the company's spokesperson.
Sumanth P, chief of ICOMM, said that the agreement exemplifies the commitment shown by CARACAL to aid India's ambitions towards making the defence sector self-sufficient. "The Indian government seriously took up the indigenisation of defence manufacturing, allowing the private sector to manufacture weapons, breaking the age-old view to ensure no disruptions in the supply chain, " said Sumanth who hailed the company's entry into small arms production as a proud moment.
CARACAL's complete line of small arms will be produced at the ICOMM's design, development and manufacturing centre in Hyderabad.
ICOMM is one of the largest companies manufacturing missiles and sub-systems, communications and EW systems, radars, electro-optics, composites, loitering munitions, shelters, drone and counter-drone systems.
"This strategically important signing with ICOMM for collaboration in the Indian market is a key objective for CARACAL. As India continues to realise its sovereign defence ambitions, we look forward to partnering with ICOMM, whose capabilities in providing end-to-end solutions across multiple sectors, including engineering and defence, complements CARACAL's portfolio of advanced small arms," Hamad Al Ameri, CEO of CARACAL, said.
Source: Indian Express