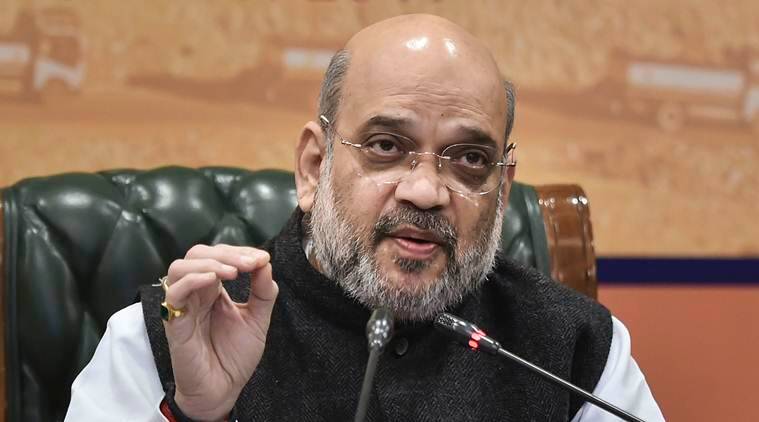 Hitting out at Congress after its leader Pawan Khera referred to the prime minister as "Narendra Gautamdas Modi", Union Home Minister Amit Shah on Monday said that the "standards of the Congress functionaries are falling by the day".
"For such a beloved prime minister of ours, the kind of language which has been used is something I strongly condemn. It is a matter of concern for me and everyone concerned about the standards of public life that the standard of Congress functionaries is falling by the day since Rahul Gandhi became the party leader," Shah said during a public rally in Nagaland.
During a press conference in Delhi to demand an investigation by a joint parliamentary committee (JPC) against the Adani Group, Pawan Khera referred to the prime minister as "Narendra Gautamdas Modi." Khera made the statement while criticising the government over the row involving the business conglomerate headed by Gautam Adani.
The PM's full name is Narendra Damodardas Modi, with the middle name standing for his father's name.
"The kind of language the Congress spokesperson has used (for PM) and the sort of reaction it has drawn from people from across the country… you will see Rahul Gandhi that the Congress will not be visible even through telescope after the Lok Sabha polls in 2024. People will respond through the ballot box," said Shah.
Meanwhile, the Uttar Pradesh Police have registered a case against Pawan Khera following a complaint by city-based BJP leader Mukesh Sharma who alleged that the Congress spokesperson "intentionally made fun" of Prime Minister Narendra Modi's late father.
The case was registered at Hazratganj police station here under sections 153-A (promoting enmity between different groups), 500 (defamation), 504 (intentional insult with intent to provoke breach of peace), and 505(2) (statements creating or promoting enmity, hatred or ill-will between classes) of the IPC, a police official said.
Source: Indian Express