In Tajikistan, a court sentenced Abullo Shamsiddin, the son of Tajik opposition leader Shamsiddin Saidov, deported from Germany, to seven years in prison, the Tajik service of Radio Liberty reports , citing the human rights organization Human Rights Watch.
He was found guilty of public calls for a violent change in the constitutional order of Tajikistan (Part 1 of Article 307 of the Criminal Code).
Shamsiddin Saidov confirmed the information about the sentence to his son. "The Rahmon regime killed my father, sentenced me to 15 years in prison, and now sentenced my son Abdullo to 7 years," he wrote on his Facebook page.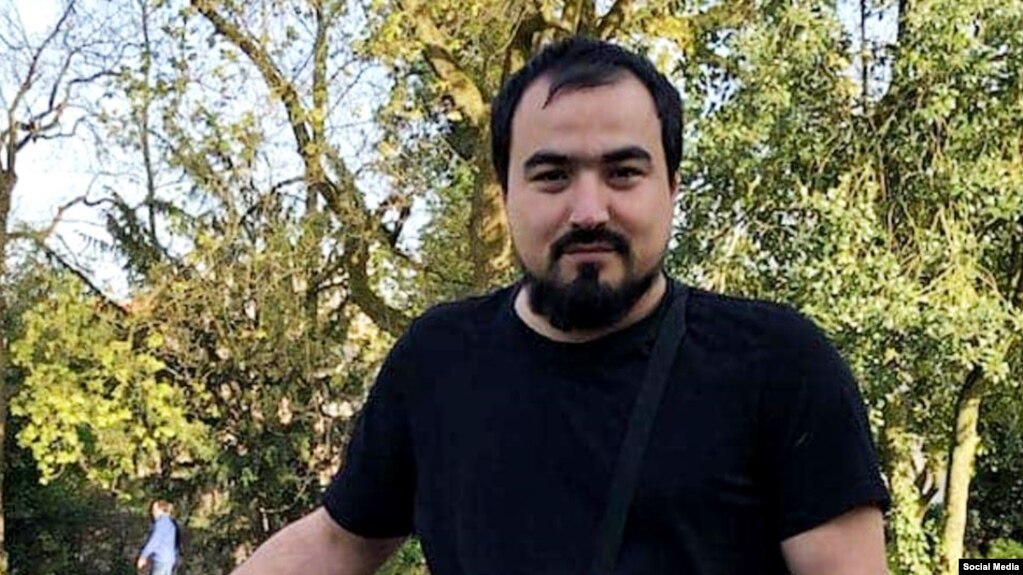 The Tajik authorities have not officially confirmed that Abdullo Shamsiddin was arrested and sentenced to such a term. The country's Attorney General and Interior Minister have previously said they have no knowledge of his whereabouts. One of the court employees stated that there was no trial in this case.
According to Azda TV, during the trial, Abdullo Shamsiddin admitted that he liked one post and participated in the protest. The media published some details of the trial, the authenticity of which cannot be verified, the publication points out.
"Representative of a criminal organization!" Tajik diplomat prevents oppositionist from speaking at conference in Vienna:
32-year-old Abdullo Shamsiddin was deported from Germany to Tajikistan on January 18 this year, upon arrival at Dushanbe airport, he was detained and taken away in an unknown direction. A few days later, Shamsiddin's relatives reported that he was placed in the pre-trial detention center of the State Committee for National Security.
Shamsiddin Saidov is a former assistant to the founder of the Islamic Renaissance Party of Tajikistan, Said Abdulolo Nuri, who has lived in Germany since 2009. It was reported that the oppositionist's son's problems began after he failed to register with the German migration service in a timely manner. The IRPT also admitted that one of the reasons for his expulsion from Germany was the provision of false personal data to the authorities.
International human rights organizations demanded the release of Abdullo Shamsiddin and criticized the decision of the German authorities to deport him to his homeland. Amnesty International, in a letter to Tajik President Emomali Rahmon, said that in the absence of sufficient evidence to charge Shamsiddin "should be released immediately."
Source: Current Time