A 106-year-old steam locomotive that has worked across three continents has been restored to haul heritage trains in Gwynedd.
The narrow gauge tank engine was built by the Baldwin locomotive company in Philadelphia, USA, in January 1917.
It saw service in Europe in the trenches of World War One, then ended up at a sugar mill in northern India.
It has now been rebuilt and will pull trains on the Welsh Highland Heritage Railway in Porthmadog.
The locomotive has been restored to look like a sister engine which worked in north Wales in the 1920s and 1930s, but was scrapped 90 years ago.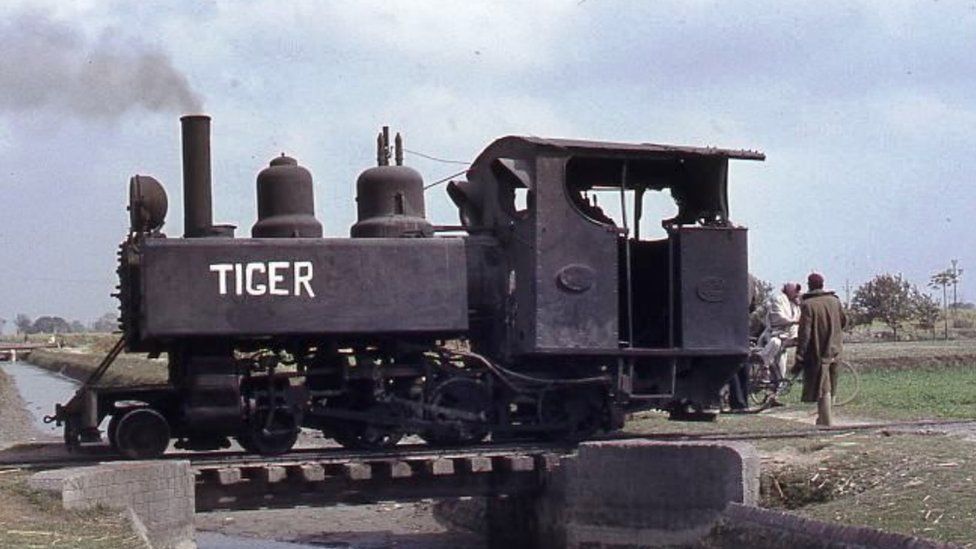 Railway chairman Graham Farr said: "Narrow gauge railways were an important way to get troops and equipment to the western front during the First World War.
"Hundreds of steam locomotives and wagons were needed urgently, and it was quicker to bring some of them in from the United States to meet the demand.
"After the war, this locomotive was sent to India to help with another military conflict there, and once that was over, it spent the next few decades working at the Khatauli Sugar Mill [in Uttar Pradesh].
"It was brought to the UK by the Imperial War Museum, which has now transferred ownership to us because we are a preservation charity with experience restoring and operating steam locomotives."
The railway has spent 20 years fundraising and organising the restoration, and the newly-restored Baldwin locomotive is pulling its first trains this weekend.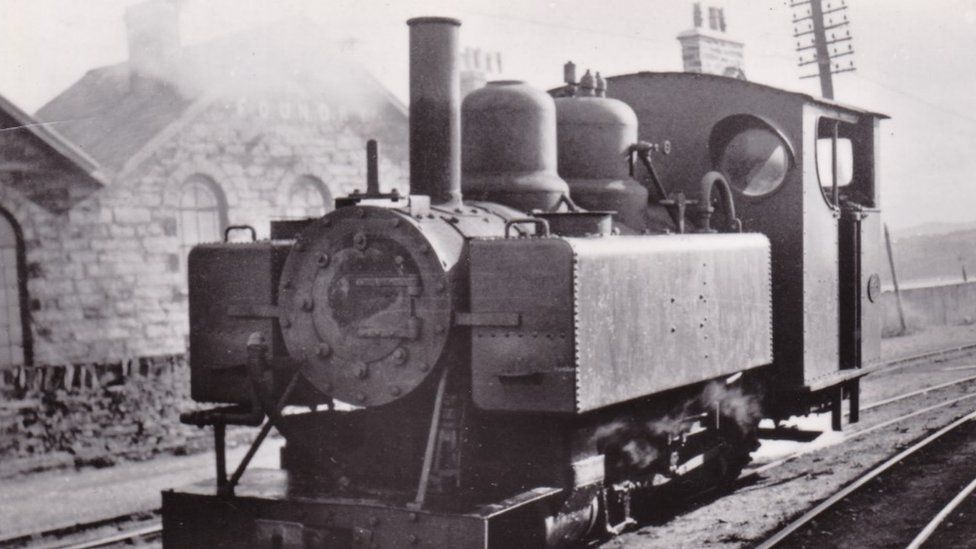 Neil Evans, the restoration project manager, added: "After the First World War, another of these locomotives ended up in north Wales, hauling trains on the original Welsh Highland Railway between Porthmadog and Dinas, near Caernarfon.
"That particular steam engine – number 590 – was cut up for scrap in 1942 after the railway closed.
"But a number of original carriages from the old Welsh Highland Railway have survived and been restored by our heritage charity – we also have another original steam locomotive called 'Russell'.
"By restoring a similar Baldwin locomotive to look like the old 590, we can give visitors a taste of what it was like to travel on a small steam train through Snowdonia in the 1920s."
Source : BBC News