4Merical Vibes have lifted the coveted trophy of the PUBG Mobile Pro League (PMPL) 2023 Fall South Asia. The Mongolian squad started slowly and worked their way up in the three-day-long finals, amassing 226 points with the help of four chicken dinners and 93 eliminations. From the squad, East and Apex were in the top 5 of the MVP rankings.
Mabetex Esports, another Mongolian team, showcased an aggressive approach that ultimately yielded impressive results and propelled them to a commendable second-place finish with a total of 223 points. Remarkably, the squad stood alone in crossing the 100 frag-point threshold, underscoring their dominance throughout the competition.
---
PMPL South Asia Fall 2023 Finals overview
The top 12 teams from the finals have qualified for the PMPL South Asia Championship Fall 2023, scheduled from August 24 to September 3. The qualified teams are:
4Merical Vibes
Mabetex Esports
Raw Esports
Stalwart Esports
T2K Esports
NB Esports
Leo Esports
IHC Esports
DRS Gaming
Skylightz Gaming
High Voltage DC
King of Spades
Raw Esports, initially displaying dominance over the first two days, encountered a shift in fortunes on the final day, finishing third in the overall standings with 220 points. Raw Sky was the MVP of the finals for his outstanding performance.
Defending champions Stalwart Esports, who also topped the league stages, started well in the final but their performance dropped on day 2. Ultimately, the team secured a fourth-place finish with 204 points. Regrettably, their struggle to secure placement points posed a hurdle to their ascent in the overall rankings.
However, the Mongolian crew booked their ticket for the PMGC 2023 League as they earned the highest points in the SA PMGC Points table (PMPL Spring + Fall).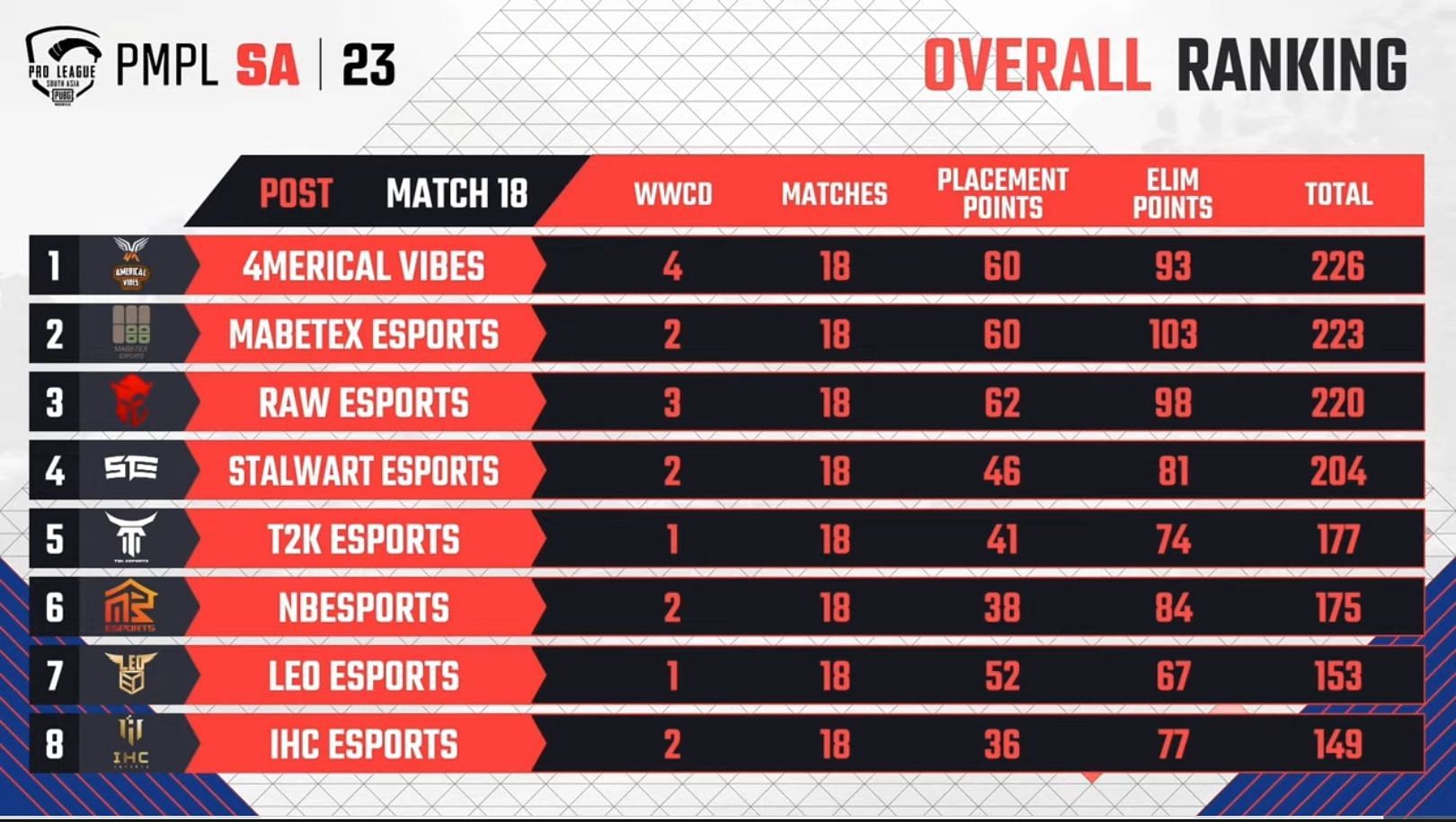 T2K Esports, who were at the top at the end of day 1 and had 120 points in their kitty, could only gather 57 points over the next two days. They finished in fifth place with 177 points.
Skylightz Gaming, who had shown promise as second runners-up during the league stages, faced a series of setbacks in the main event, culminating in a disappointing 10th-place finish. Their most favorable placement was achieved on the second day, securing a ninth-place position.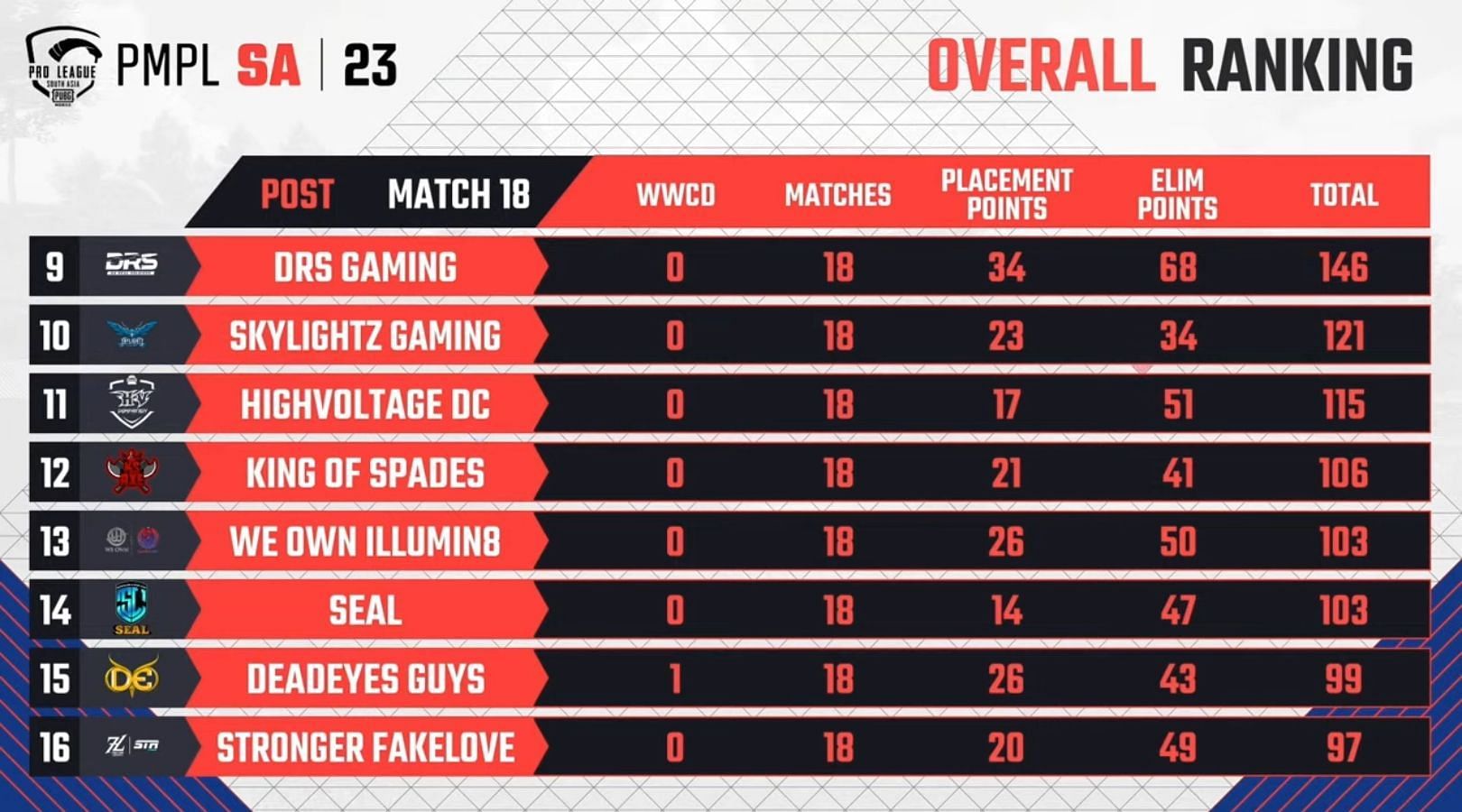 In contrast, DRS Gaming's challenges persisted throughout the finals, resulting in a ninth-place ranking for the team. Remarkably, neither of these teams managed to secure a chicken dinner across the 18 matches they participated in during the finals.
Source : Sportskeeda