Whether it's an intimate get-together or a big fat Indian wedding, food is always the highlight! And if you have been scouring the internet to find the best caterers that'll whip up a smashing feast for you and your guests, then you have clicked on the right article! We have curated a list of handpicked assortment of some of the best caterers that will make your event more joyful and memorable! So, read on!
1. The Purple Plate Catering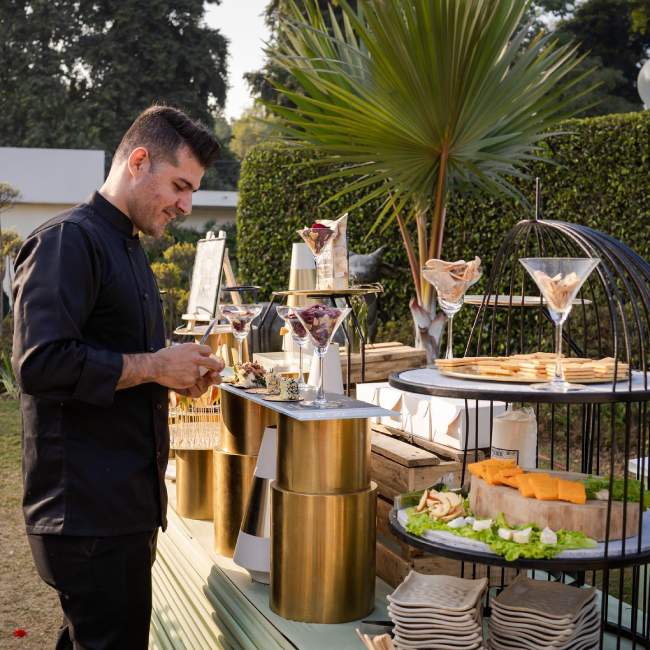 The Purple Plate Catering is here to spice up your event- quite literally, with their top-notch catering services! This Delhi-based catering company has got you covered with its drool-worthy food, a wide selection of global cuisine and premium services. From healthy food menu options, experiential culinary concepts and theme-based stalls to live food stations and exquisite table decorations, you name it, they've got it! So, now you know who to get in touch with for lavish daawat on your big day!
Call Them | +91 9899 775 259
Skim Through Their Insta Feed | https://www.instagram.com/purpleplatecatering/
2. Fossetta Gourmet Catering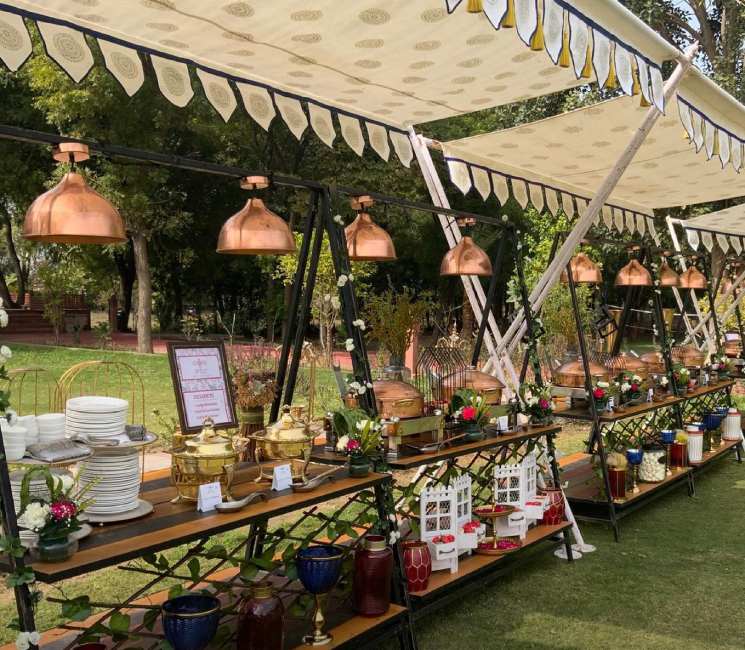 For truly luxurious and fancy catering needs, look no further than Fossetta Gourmet Catering! A Bespoke catering service, they have specially curated menus that you're free to customise too! What makes this catering brand special is its attention to detail, excellent services as well as usage of only fresh and high-quality products that are locally sourced from farms. So, whether it's a destination wedding or an exclusive event, you don't have to fret about anything 'cause they are here to take care of everything!
Call Them | +91 9811 747 715
Here's Their Website | https://fossetta.in/
Skim Through Insta Feed | https://www.instagram.com/fossettagourmetcatering/
3. The Fork Luxury Catering Services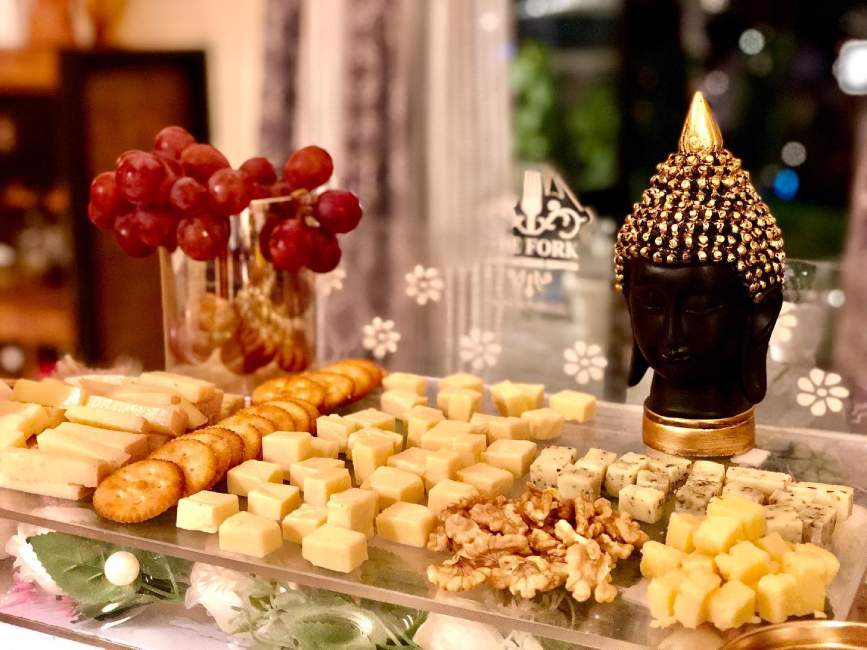 We know planning weddings is a herculean task which can get very hectic and stressful but when it comes to food and catering, you can leave it to The Fork Luxury Catering Services to do an exceptional job! They have dedicated staff and trained professionals who will cater to all your needs. Also their wide selection of cuisines and handcrafted menu will leave your guests impressed! The company believes in making your wishes come true with their flexible and accommodating approach, so, book 'em ASAP for your next big event!
Call Them | +91 9958 032 617
Here's Their Website | http://www.thefork.in/
Skim Through Their Insta Feed | https://www.instagram.com/thefork_luxurycatering/
4. Murena Caterers And Decorators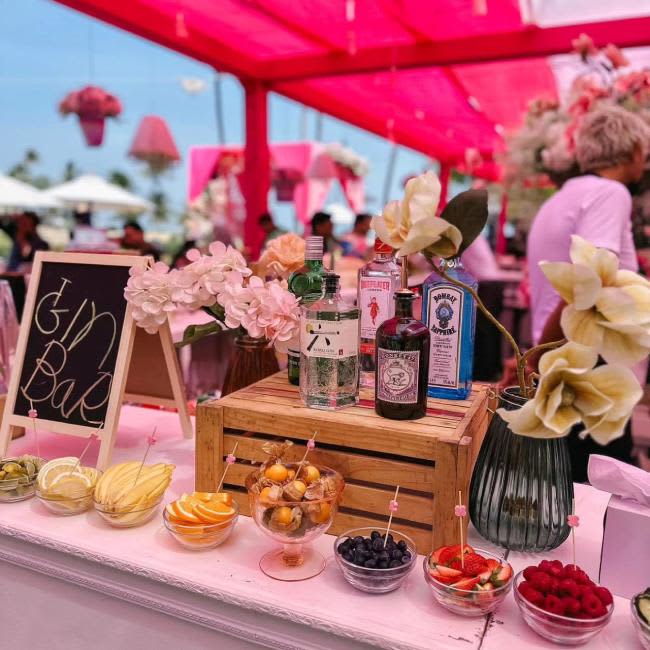 On the lookout for a pure vegetarian catering service? We have got good news for you! Murena Caterers and Decorators are a full-fledged vegetarian catering company that whips up delicious food! They provide catering services in many cities and are led by a team of experts who provide opulent services and mouth-watering dishes. Be it any occasion- a wedding, business meeting, corporate gatherings or even religious events, they are at your service. So, get in touch with them for your next big function!
Call Them | +91 7053 620 308
Skim Through Their Insta Feed | https://www.instagram.com/murenacaterers/
5. Gourmet Spice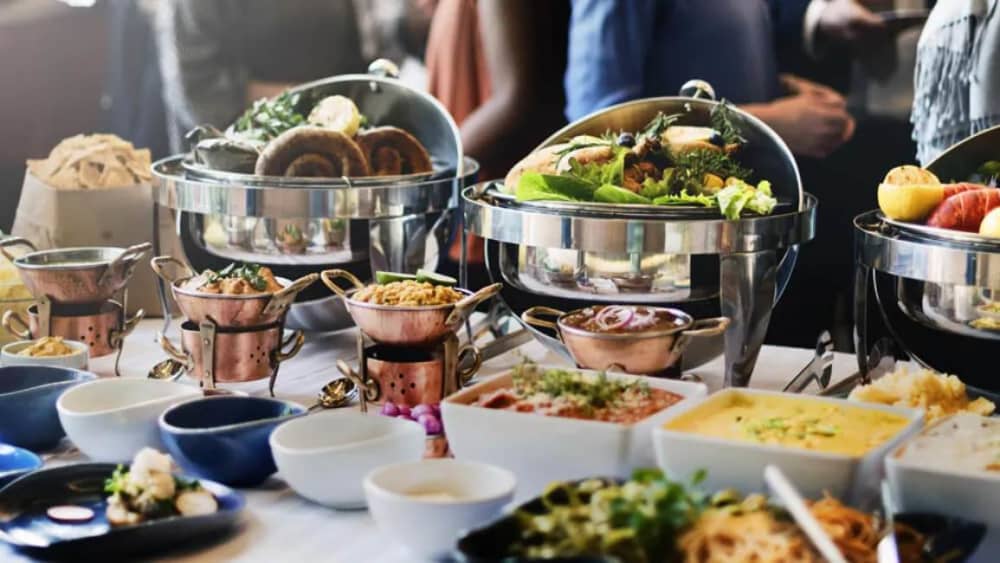 For an ultimate catering experience, reserve Gourmet Spice for your special days! Their culinary experts are highly trained and offer specially curated personalised menu items. These good folks have been in the industry for a long time and have established themselves as a brand with impeccable services and dishing out the finest food made using fresh ingredients only. When it comes to quality, they know how to give their clients the best of the best. What sets them apart from other caterers is that they grasp what their clients want and they customise as per their tastes and preferences. So, for a hassle-free and cooperative catering experience, Gourmet Spice is there for your rescue!
Call Them | +91 9818 285 148
Here's Their Website | https://gourmetspice.in/
Skim Through Their Insta Feed | https://instagram.com/gourmetspicecatering
6. Seven Seas Catering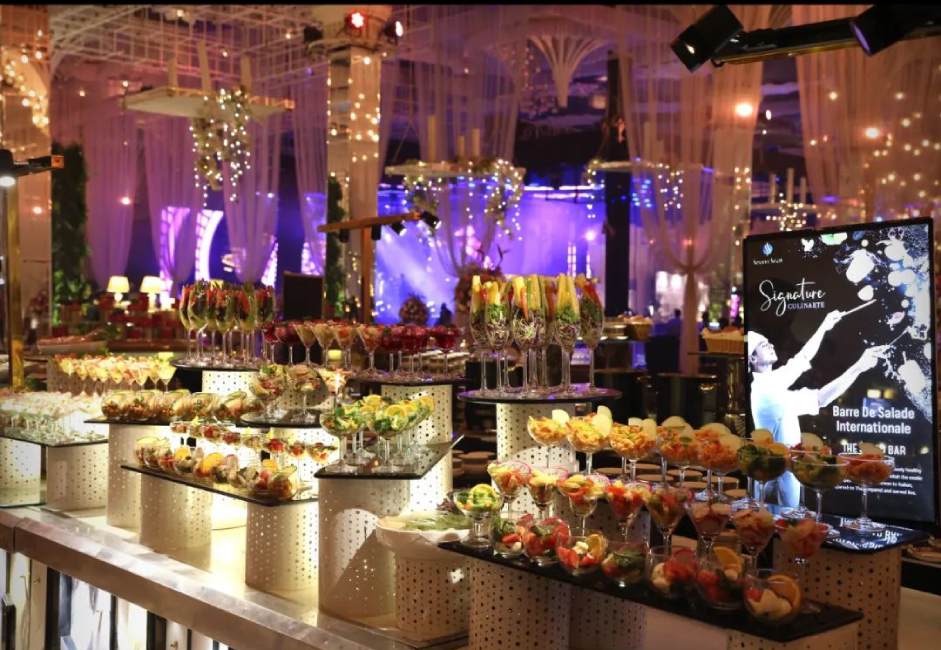 Seven Seas Catering will make you drool over their wide range of menu selections, global cuisine and innovative fusion foods! They are known for their luxurious outdoor catering services and for prioritising hygienic cooking methods. They collaborate with celebrity chefs and it's no surprise their finger-licking-good food will leave you spellbound. And we can't leave without mentioning their quality of service that surpasses all expectations! So, hit 'em up and make your day more fun and memorable!
Call Them | +91 9910 446 644
Here's Their Website | https://www.sevenseascatering.in/
Skim Through Their Insta Feed | https://www.instagram.com/sevenseas_catering/
So, folks, you've got all the deets and now it's time for you to get in touch with these fab catering service providers and get ready to feast! 
Source : So City